Description
Floral Designs Vol 1
Floral Designs Vol 1 features many different styles of floral drawings to match every color craving and mood. There are stylized illustrations of various flowers as well as botanically accurate depictions of plants, including a wonderful wreath of strawberry blossoms.
There are mandalas made out of lotus blossoms and abstract geometric patterns inspired by peonies and daffodils. You will have fun coloring all the different types of flowers and trying to guess what kind of flowers they are. Of course, the whole point is to have fun, so grab your colored pencils and dig in!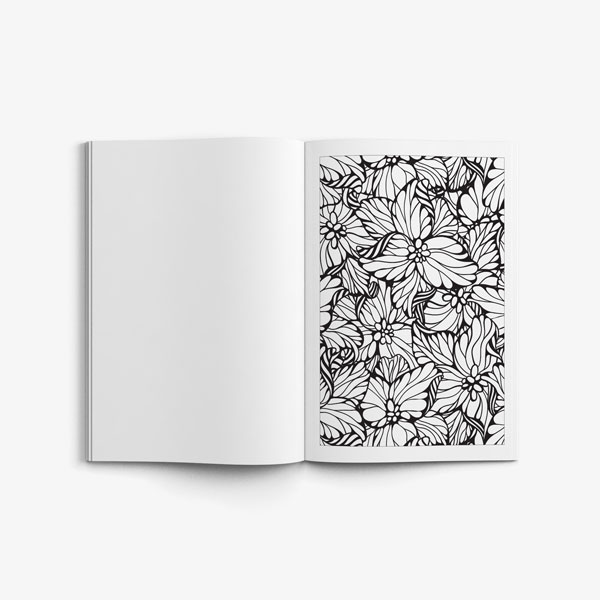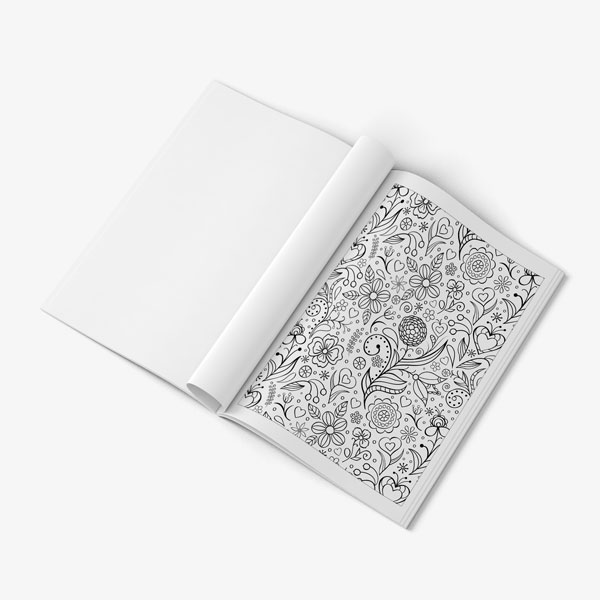 Why Do We Color?
Coloring is the perfect way to relieve stress and relax. It has many of the same benefits that meditation does, without the difficulty of getting into a meditation practice. When you are coloring, you focus on nothing but coloring, choosing your colors, filling in the spaces, and staying in the lines.
Your mental chatter quiets down and you are able to pay attention to the present moment. Your breathing rate slows and your blood pressure may even lower a bit. This is very similar to meditation.
Many people who color every day find that they have even bigger benefits as well. They often report that their moods are better, they feel less depressed and anxious, and they don't get as stressed out.
Coloring Brings Us Back To Childhood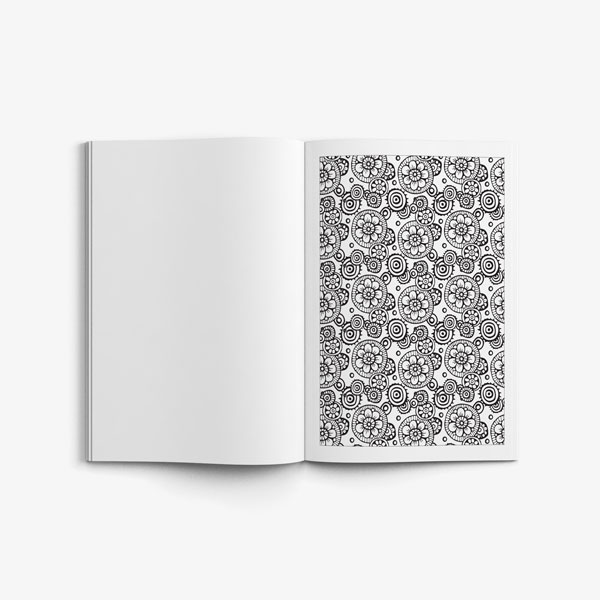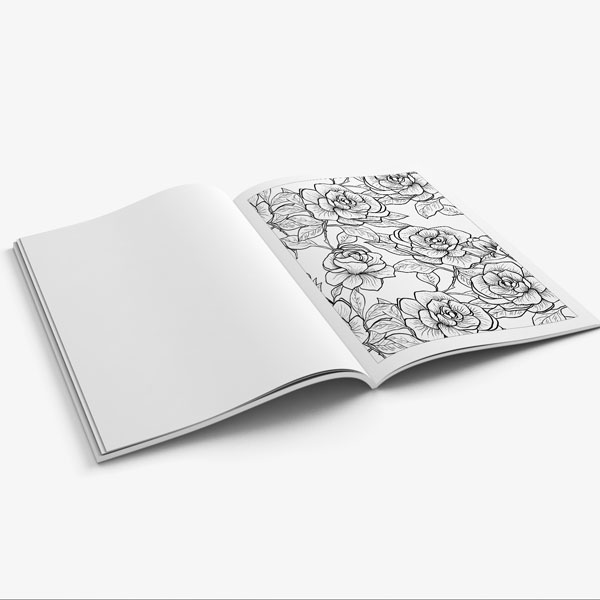 Coloring puts you into a child-like state of mind. It takes you back to a time when you didn't have the stress and worry that adults have to deal with. You don't have to worry about anything except what color you are going to color the next flower petal.
There are many studies that link the benefits of coloring with the benefits of meditation. You shouldn't just take our word for it, though. Try it out and see for yourself!
How Do You Color In An Adult Coloring Book?
Adult coloring books are different than children's coloring books. Our adult coloring books are printed on heavier paper than the children's coloring books that are sold in the marketplace. Our adult coloring books are also filled with intricate and complex designs, whereas children's coloring books contain simple drawings that are appropriate for young children.
We recommend that you use colored pencils, gel pens, or fine tipped markers to color the images in Floral Designs Vol 1, as the spaces in many of the designs are very small and difficult to color with a color crayon. There is only one picture per coloring page so you don't have to worry about bleeding through and spoiling the picture on the back of the page. However, if you are using pens or markers, we recommend that you put an extra sheet of paper under the page you are working on so that the ink does not bleed through and stain the next page in the coloring book.
The most important thing, though, is to have fun! There is no wrong way to color in your adult coloring book. Enjoy the relaxation you feel while you color! We know you will enjoy looking through your Anti-Stress Coloring Book over and over again to admire your beautiful works of art!
Get your copy
If you are looking for an adult coloring book that has plenty of beautiful floral designs, Anti-Stress Coloring Book: Floral Designs Vol 1 is a great choice. Get yours today!
Coloring Book Details
Series: Anti-Stress Coloring Book
8.5″ x 11″ (21.59 x 27.94 cm)
Paper: Black & White on White paper
Number of Pages: 82 pages
Number of Designs: 35
Publisher: Art Therapy Coloring
ISBN-13: 978-1944427054
ISBN-10: 1944427058