Description
Nature Designs Coloring Book Vol 2
From the whimsical to the serious and the realistic to the abstract, there are more than enough different styles of pictures in Nature Designs Vol 2 to satisfy even the most discriminating of colorist's tastes.
Nature Designs Vol 2 builds upon the wonderful pictures in Nature Designs Vol 1 to bring you even more stunning views of nature and the wonderful world outside our front doors.
Whether you are entranced by the majesty of wild birds or love seeing the patterns in rocks and shells, you will be sure to find coloring pages in this adult coloring book to strike your fancy and inspire your nature-loving heart.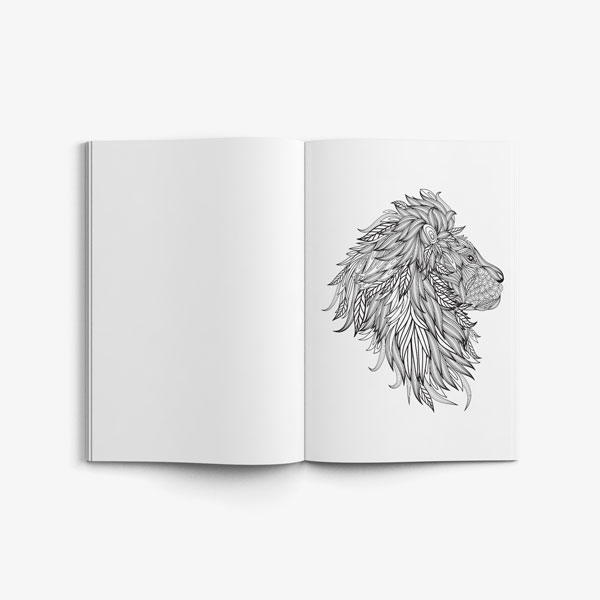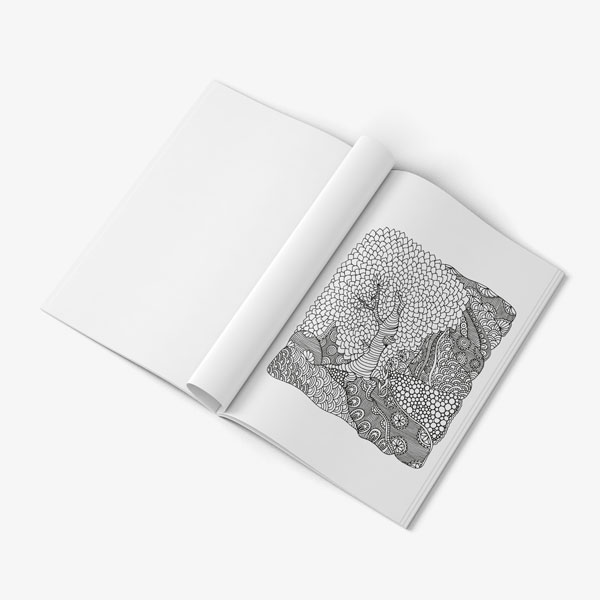 How To Use Nature Designs Vol 2
One of the first things that many people worry about when they get a new coloring book is whether they should color directly in the book or if they should make copies to color. So many of us are afraid of making a mistake that it is difficult to take a brand new book and start coloring in it.
Benefits Of Physical Coloring Books
You can always use a scanner or a copy machine to print out new copies of your coloring sheets, keeping the originals clean. However, many colorists prefer to color directly in the book. The paper is of a higher quality than printer paper, and you get an automatic organizational system when you color in the book. After all, filling up an adult coloring book is an accomplishment. You deserve another coloring book after you have colored all the pictures in your first coloring book!
Recommended Coloring Supplies
Because the pictures can be very intricate, we recommend that you use colored pencils, fine tip markers, or gel pens to color in your coloring pages. If you are going to use pens or markers, we also recommend that you put a blank piece of paper underneath the picture you are working on to keep the ink from bleeding through the page and marking on the picture below.
The most important thing to do, though, is to have fun and enjoy yourself!
How To Reduce Stress With Coloring
Did you know that you can actually reduce your own stress by coloring? Coloring helps you calm down and simply be present in the moment. It gives you the chance to worry about nothing at all except making a beautiful piece of artwork. Coloring beautiful designs can help us to create a happier, more relaxed life because beauty feeds the soul and helps us to be more joyful.
It's not just the beautiful artistic designs that help to relieve stress, though. The very act of coloring helps to calm you down, breathe more slowly, and reduce stress. Coloring is meditative, and many studies have shown that coloring provides a lot of the same benefits as meditating does.
Get Yours Today
If you are ready to feel better, have less stress, and have a lot of fun coloring impressive designs, this is the book for you. Order your copy of Anti-Stress Coloring Book: Nature Designs Vol 2 today!
Coloring Book Details
Series: Anti-Stress Coloring Book
8.5″ x 11″ (21.59 x 27.94 cm)
Paper: Black & White on White paper
Number of Pages: 82 pages
Number of Designs: 35
Publisher: Art Therapy Coloring
ISBN-13: 978-1944427115
ISBN-10: 1944427112