Description
Nature Designs Coloring Book Vol 3
From bold and quirky patterns to delicate and intricate designs, Nature Designs Vol 3 has coloring pages that will satisfy your creative curiosity, relax you, and stretch your coloring abilities.
Whether you want to color a flurry of falling leaves, a beautiful butterfly, or a design reminiscent of a sky full of puffy clouds, there are many pictures in this collection that will give you hours upon hours of coloring fun!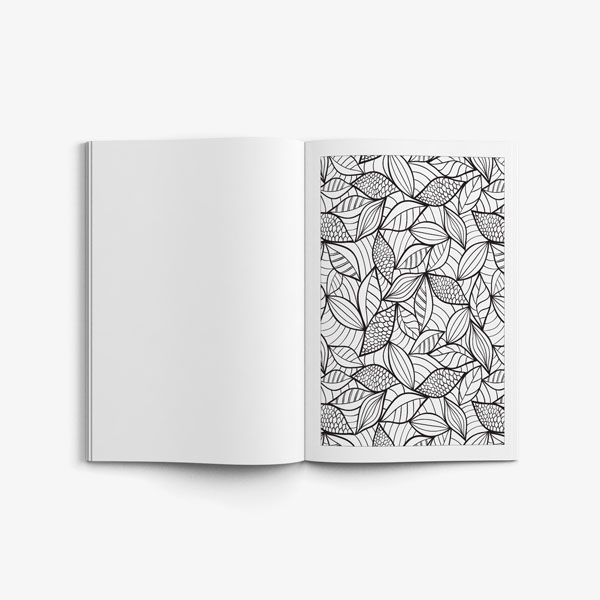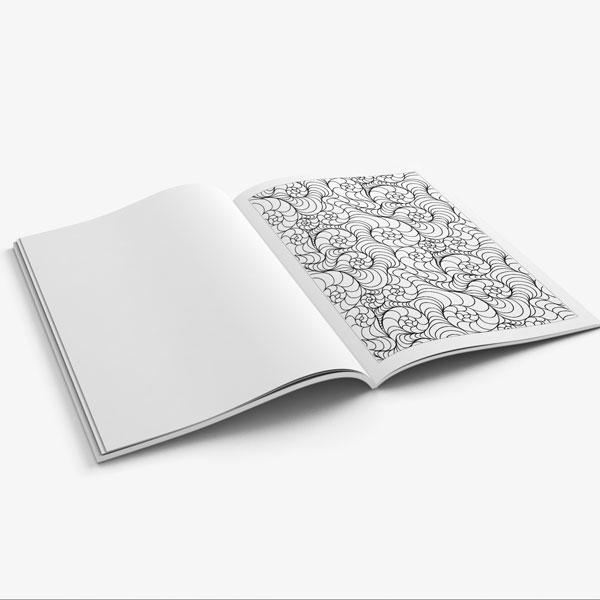 Coloring Reduces Stress
Coloring is a perfect way to relax and reduce stress. When you color, your brain releases dopamine, which is a natural anti-stress hormone. The emotional center of your brain also quiets down, so you do not feel the anxiety and worry that so many of us feel all day long. You get to enjoy creating something beautiful, and you don't even have to feel the pressure of wondering what you are going to draw. This is a great way to get in touch with your creative side, even if you do not feel like you are a very creative person.
The Calming Effects Of Coloring And Nature
With Nature Designs Vol 3, you don't just get to benefit from the therapeutic effects of coloring. You also get to benefit from the calming influence that nature has on all of us. When we go out in nature, our stress levels lower and we gain benefits from being more in tune with our inner selves. When you color pictures that are inspired by nature, you gain some of those benefits without having to leave the comfort of your home. You can feel yourself surrounded by the magic of falling leaves or budding flowers and bring some of that beauty into your own life with these gorgeous pictures.
Art Therapy Coloring Books
Although coloring in coloring books is not "clinical art therapy" administered by a licensed therapist, it is incredibly therapeutic and anyone can benefit from it. Coloring relieves stress, which is therapeutic in itself. Coloring also induces nostalgic memories. We are brought back to our childhood when we were free to have fun and be who we wanted to be.
Reconnect With Your Creativity
Many people feel that they lose their imaginations as they get older. It becomes harder and harder to be creative when we have to live in the day to day life of working, paying bills, and taking care of grown-up responsibilities. Coloring takes away these worries, if just for a little bit. As you color, you will reconnect with your creativity. This may cause enormous changes in other parts of your life, too. For many people, coloring is a first step in the process of coming alive again!
Get yours now!
As you have fun coloring, you feel free to be more and more creative. This freedom is profoundly therapeutic for many people. Order Nature Designs Vol 3 today and experience it for yourself!
Coloring Book Details
Series: Anti-Stress Coloring Book
8.5″ x 11″ (21.59 x 27.94 cm)
Paper: Black & White on White paper
Number of Pages: 82 pages
Number of Designs: 35
Publisher: Art Therapy Coloring
ISBN-13: 978-1944427122
ISBN-10: 1944427120