Description
Stress Relieving Designs Vol 4
There are a wide variety of designs for you to choose from in Stress Relieving Designs Vol 4. You can choose whimsical and humorous designs, elegant and detailed designs, or calming and repetitive geometric designs. Whatever style of coloring page you are in the mood to color, you will find it in this adult coloring book.
Intricate And Simple Designs
Intricate designs are wonderful for getting you into a deep state of relaxation. As you color the tiny spaces in between the lines, you forget about your troubles and immerse yourself in the present moment.
Sometimes the very intricate coloring pages are too much to conquer at the moment. When you are feeling extra tired and overwhelmed, coloring a detailed design may be too intense and maybe you would prefer a less complex design. For days like this, Anti-Stress Coloring Book: Stress Relieving Designs Vol 4 has many designs that are simpler and easier to color but just as beautiful as the more detailed coloring pages.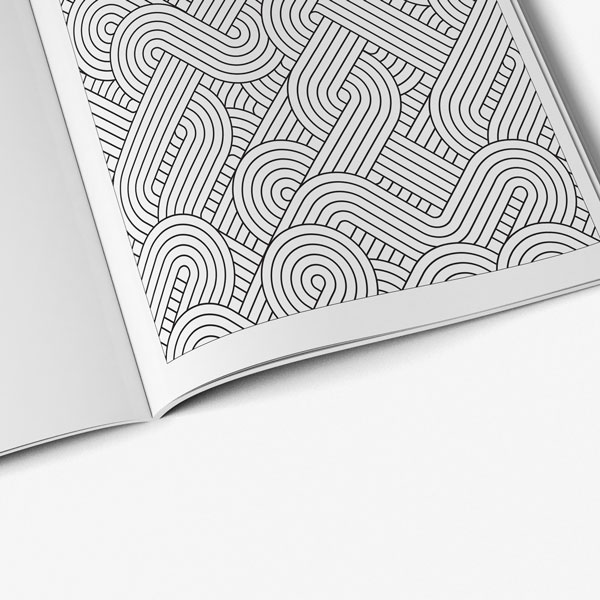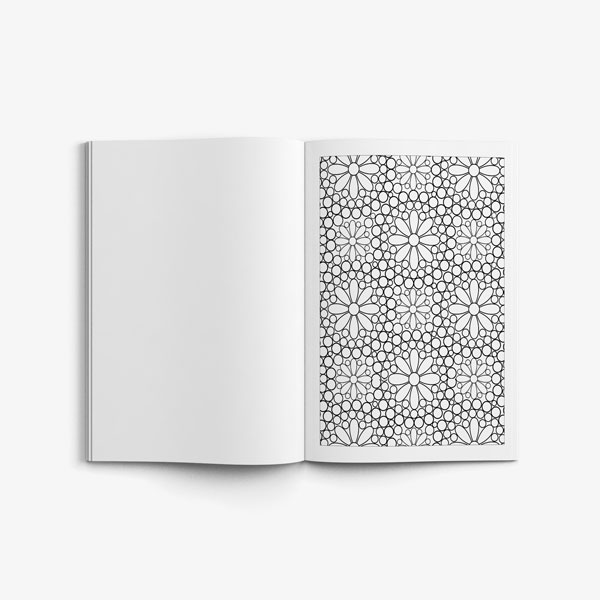 Designs For Everyone
This collection of designs has a great range of coloring page intensity levels. There are coloring pages that will appeal to colorists who are just beginning to gain confidence and proficiency in coloring as well as colorists who are comfortable with even the most complicated designs.
The variety of intensity levels means that you can choose the coloring page that fits the precise mood you are in. There are many choices whether you feel like tackling an intricate coloring page or whether you feel like coloring a less complex coloring page.
Engage Your Creativity
You may find as you work your way through this book that you want to fill in the blank spaces on the simpler designs with your own creations. This is a great way to engage your own creativity and make use of the growing artistic confidence that inevitably happens when people start coloring.
Shading and layering colors is another way to unleash your inner creative genius. Who says that every space has to look exactly the same? You can give your coloring pages depth and motion by shading some of the spaces and creating the illusion of a beautiful three-dimensional design.
Mandalas, Geometric Patterns, And Whimsical Illustrations
As with all of our Anti-Stress Coloring Books, Stress Relieving Designs Vol 4 has many different styles of designs for you to color. Whether you are in the mood to color mandalas, flowers, zen doodle patterns, simple geometric patterns, complex geometric patterns, or cute and whimsical illustrations that will make you smile, you will be able to find the coloring pages that match every whim and color craving.
Get yours today
Get ready to begin your coloring journey with our incredible coloring books for adults. Here at Art Therapy Coloring, we create a variety of coloring books for adults to satisfy your needs. Whether you want to color to experience the meditation-like stress relieving benefits or to express your creativity, or just for fun, Stress Relieving Designs Vol 4 is a great choice to get your color on!
Coloring Book Details
Series: Anti-Stress Coloring Book
8.5″ x 11″ (21.59 x 27.94 cm)
Paper: Black & White on White paper
Number of Pages: 82 pages
Number of Designs: 35
Publisher: Art Therapy Coloring
ISBN-13: 978-1944427030
ISBN-10: 1944427031