Description
Dinosaur Coloring Book for Teens, Vol. 1: Black Background
There's no party like a Jurassic party, and Dinosaur Coloring Book for Teens, Vol. 1: Black Background is proof. With this quirky and fun coloring book, teenage colorists can relax, de-stress, and play with dinosaurs all at the same time. You will love coloring in these pictures of pterodactyls, stegosauruses, and tyrannosaurus rexes.
From realistic illustrations of your favorite cretaceous monsters to pages upon pages of bloodthirsty carnivores ripping their way out of cheerfully wallpapered backgrounds, there is plenty to keep you entertained for hours and days in Dinosaur Coloring Book for Teens, Vol. 1!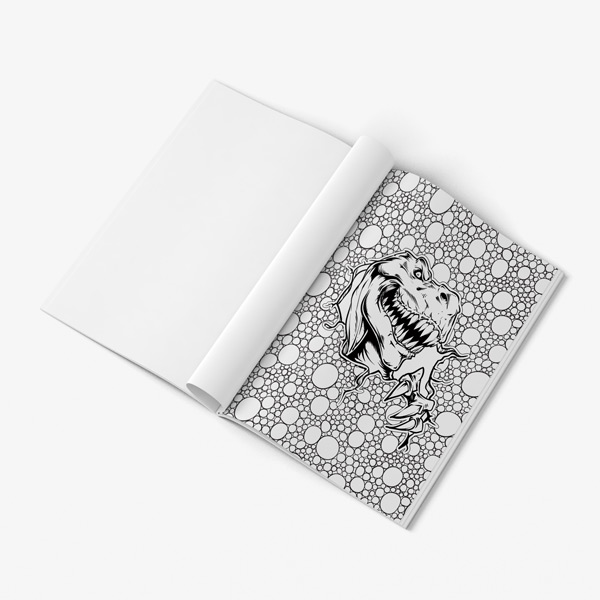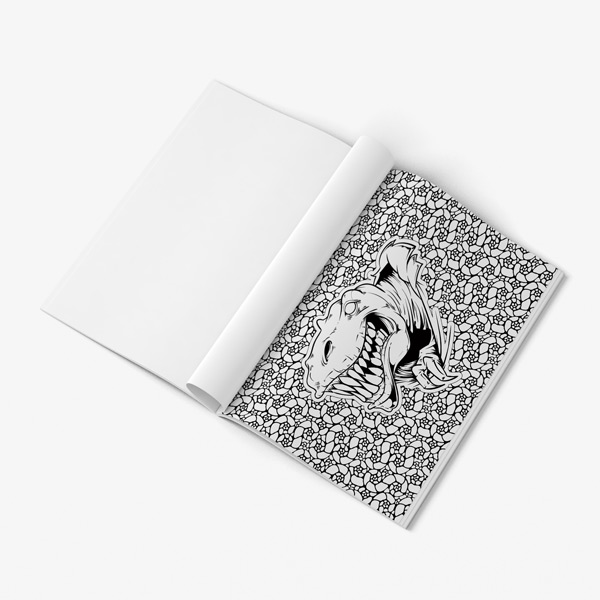 Coloring is a great activity for teens because it is relaxing
It is so relaxing at least partially because it reminds us of coloring when we were children. It was so fun to bury ourselves in a coloring page for hours on end, during a time when we didn't have to worry about anything and life was completely carefree. Coloring brings us back to that place, which is part of why it is so calming and therapeutic.
And guess what else reminds most people of their childhood? Dinosaurs! It is the rare child who did not at some point have a fascination with dinosaurs at some level. Many people have fond memories of reading books about dinosaurs, playing with dinosaur figurines, pretending to be dinosaurs, and even having their rooms decorated with dinosaurs.
So what could be better and more relaxing for a teenage colorist than a coloring book full of dinosaurs? Coloring has many of the same benefits of meditation; when you add dinosaurs, you get additional benefits of fun and nostalgic memories. Dinosaur Coloring Book for Teens Vol. 1 is one of our special editions with black backgrounds on all the pictures, so you have a completed picture once you are done coloring in the design.
Coloring Book Details
Paperback: 90 pages
Publisher: Art Therapy Coloring (November 12, 2016)
Language: English
ISBN-10: 1944427910
ISBN-13: 978-1944427917
Product Dimensions: 8.5 x 0.2 x 11 inches