Who can benefit from anti stress adult coloring books?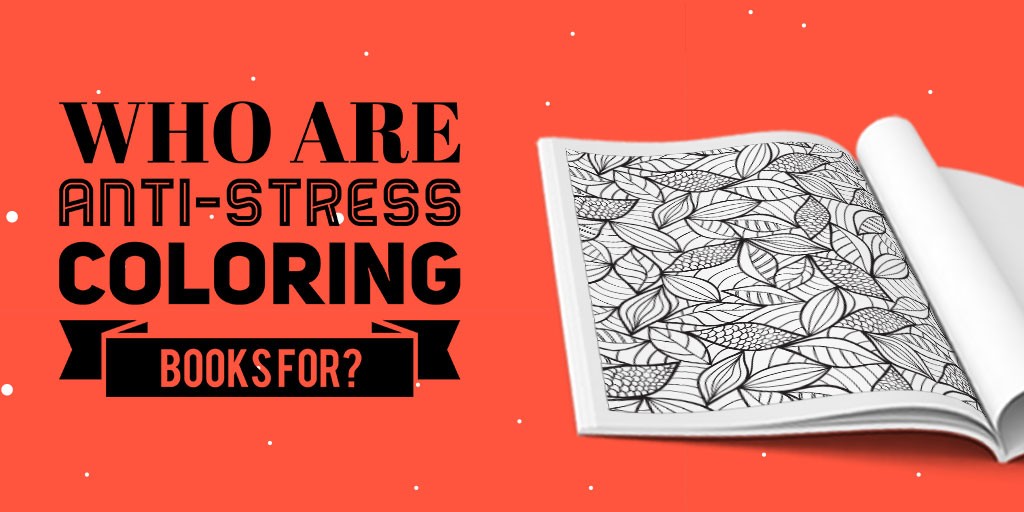 Are you wondering whether anti-stress coloring books are right for you? Many of the remedies that we hear about for relieving stress and improving mental health seem to be targeted for certain groups of people. For example, we may think of yoga as suitable for people who are somewhat physically fit and meditation for people who are able to sit still for a long period of time.
In fact, most people can practice yoga and meditation and would likely benefit from these timeless stress-relieving techniques. So what sort of people are stress-relieving coloring books good for? Like yoga and meditation, coloring books are good for just about everyone! They are good for adults of all ages, both men and women, teenagers, and anyone who would like to take a break from their stress and relax. Even if you don't feel like you have much stress, you can still have fun coloring!
Coloring books are good for adults of all ages
Many people think of coloring books as something that only kids use, but adult coloring books are designed to be used by adults of all ages. Whether you are a man, woman, senior citizen, or teenager, we are sure to have an adult coloring book for you!
We design Coloring Books For Seniors with coloring pages that are not as intricate as our other series of Anti-Stress Coloring Books. Our coloring books for senior citizens have all of the same beautiful artistry as our other coloring books, but without the tiny details that can be difficult to see and frustrating to color.
We design coloring books for teenagers that have designs that are more geared towards their liking. Whatever age and ability level you are, we have coloring books that are perfect for you!
Coloring books are for men and women
Adult coloring books aren't just for women! We have wonderful coloring books that are designed specifically with men in mind. With geometric designs, bold lines, and a noticeable absence of flowers, our Coloring Books For Men are a great way to relax and enjoy coloring without feeling like you have to turn in your man card.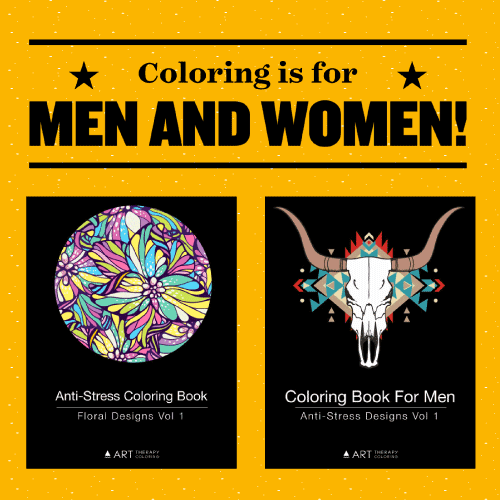 Of course, we have plenty of coloring books with floral and other designs that are more traditionally feminine. We fully support all of our customers who want to buy whatever book they want without being constrained by traditional gender constructs. Coloring is about having fun, not about having to prove who you are. So pick a book with pictures that you think would be fun to color, and go for it!
Coloring books are for anyone who has stress or not
If you have stress that you want to relieve, coloring books are for you. If you don't have stress, coloring books are for you. It doesn't matter whether you are a great artist or not. It doesn't matter how old you are, whether you are male or female, or whether you are technically an adult yet (teenager). Grab a coloring book, pull out a pack of colored pencils, and start coloring!
If you don't want to wait for your new coloring book to arrive, just sign up for our email newsletter (we promise not to spam you) and we will send you a PDF file of one of our awesome coloring books. You can print out our free coloring pages and color immediately!