Coloring books designed for seniors
The need for Coloring Books for Seniors has grown over the past year or so, as the adult coloring boom has taken place. Coloring books are for adults of all ages, but many senior citizens get frustrated with the very small and intricate designs in regular adult coloring books. It can be hard to see the small spaces to be able to stay in the lines and color them accurately.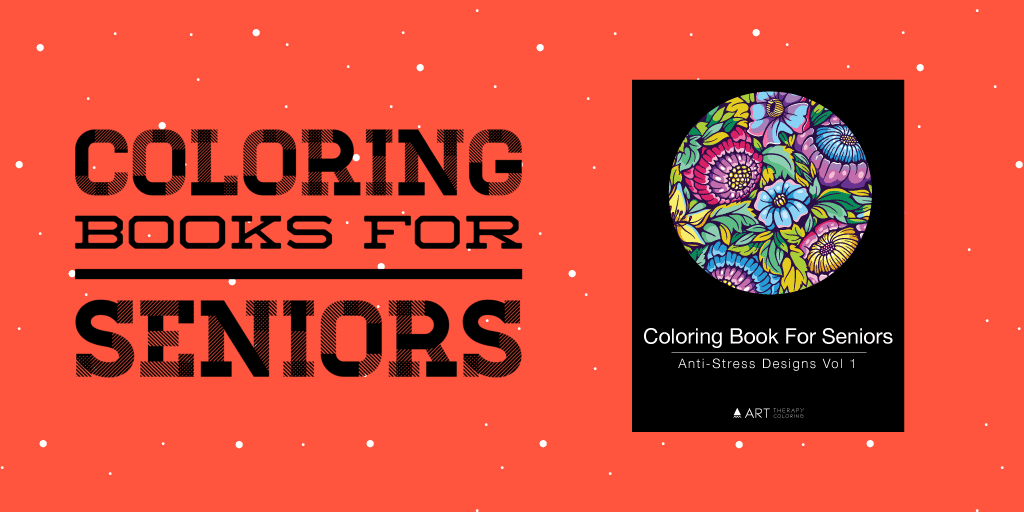 Coloring, and especially coloring for seniors is supposed to be about relaxation and reducing stress, not frustration. We think there is no reason why senior citizens shouldn't be able to enjoy all the benefits of using anti stress adult coloring books like all the other adults!
We have designed and produced coloring books for senior citizens, with larger designs that are easier to see and easier to color. We have retained the beauty of our other adult coloring book designs, but have simplified or magnified the pictures enough to make them accessible even to people without perfect vision.
We didn't want to make our senior citizens' coloring books boring so we made sure to build on our most favorite designs from our coloring books. With some designs, we enlarged parts of the design to make the details larger and easier to see. With other designs, we simply eliminated some of the non-essential lines, leaving larger areas to color but keeping the same beautiful picture. We have plenty of beautiful designs in our coloring books for seniors that were created just for senior citizens who love to color!