Anti-Stress Designs coloring book for seniors
This coloring book designed for seniors has the same gorgeous quality of artwork that you will find in all our other anti-stress coloring books but with some important changes:
The designs are more zoomed in to make them easier to see
The spaces are not so tiny and therefore easier to color
As we get older, our bodies begin to rebel against us. Our eyesight deteriorates and our hands get arthritis. It becomes a bit more difficult to do many of the simple tasks that used to be easy.
But that's no reason to stop having fun! Many people say that the golden years are the best years because they finally have time to do a lot of the things they wanted to do when they were younger. After all, aging isn't about how many years it's been since you were born – it's about how young, healthy, and active you feel.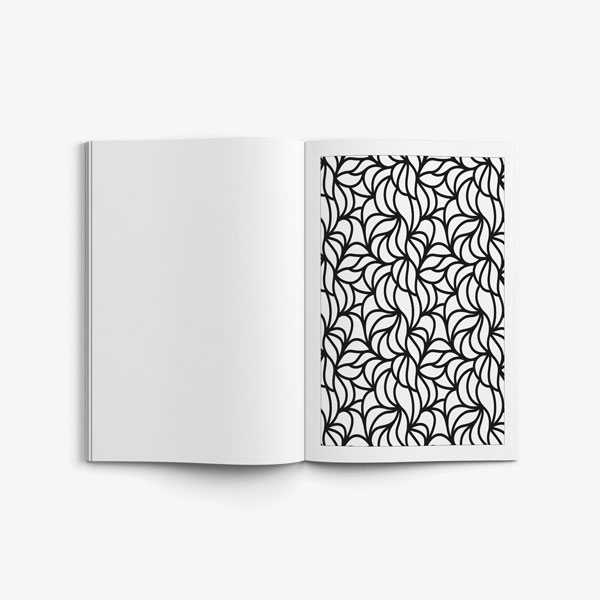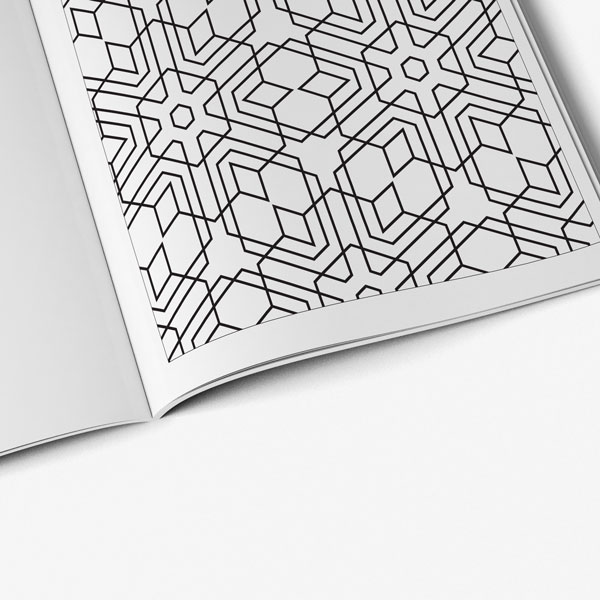 Beautiful Pictures
You might think that these changes would make the pictures less beautiful, but this is simply not the case. Here at Art Therapy Coloring, we have made every effort to make sure that our Coloring Books For Seniors are every bit as beautiful as all of our other Anti-Stress Coloring Books.
You can enjoy coloring mandalas, floral patterns, geometric designs, and animal illustrations. The artistic styles are bold, quirky, charming, delicate, intricate, and whimsical. There is a large variety of different coloring sheets to color, so you can be certain that you won't get bored coloring the same types of pictures over and over again!
Why Is Coloring Good For Senior Citizens?
Coloring provides a lot of the same benefits as a mindfulness practice. Many studies have shown the benefit that mindfulness has for brain health. Mindfulness meditation has been shown to increase the neural connections in the brain and even to increase the amount and density of gray matter in the brain. While there have not been studies specifically linking coloring to an increase in gray matter, there have been plenty of studies that have shown that coloring has many of the same effects on the brain as meditation. Without making any claims about coloring as a medical treatment, we feel confident in recommending coloring as a fun activity which may help keep your brain healthy and young!
Coloring Is A Social Activity
Coloring is a fun social activity. When everyone's attention is focused on coloring, it becomes easier to talk without the awkwardness of pauses in the conversation. Bring a stack of coloring pages and a box of colored pencils to a table and you'll instantly make friends. Coloring is a meditative and relaxing activity. When everyone is relaxed and having fun, there's no doubt that they are all having a good time!
Coloring With Art Therapy Coloring Books
Our high quality coloring books have designs on one side of each sheet of paper so you don't have to worry about ink bleeding and spoiling the design on the back. However, if you are using pens or fine tip markers to color, you should put an extra sheet of paper under the picture you are working on so that the ink does not bleed through onto the picture below.
GET YOURS TODAY
Enjoy all of the benefits that anti-stress coloring books have on your feeling of well-being. Be a kid again and get your copy of Coloring Book for Seniors today!
Coloring Book Details
Series: Coloring Book For Seniors
8.5″ x 11″ (21.59 x 27.94 cm)
Paper: Black & White on White paper
Number of Pages: 82 pages
Number of Designs: 35
Publisher: Art Therapy Coloring
ISBN-13: 978-1944427252
ISBN-10: 1944427252