Mandala Coloring Book for adults
Mandalas have been used as meditation tools throughout the world for millennia, especially in Eastern traditions. The circle represents unity, wholeness, and our relationship to the infinite, the world that is within our bodies and minds and beyond. Thus the mandala represents the whole cosmos, and coloring a mandala is a bit like meditating on the universe.
What Is A Mandala?
A mandala is a circular pattern of repeating motifs. Mandalas can have any designs in them and can be drawn in any way. It is completely up to the artist. There is no wrong way to do a mandala, as long as it is a pattern in a circle and the design repeats itself around the circle. When you color a mandala, you let the repetitions of the pattern put you into a relaxed, trance-like state.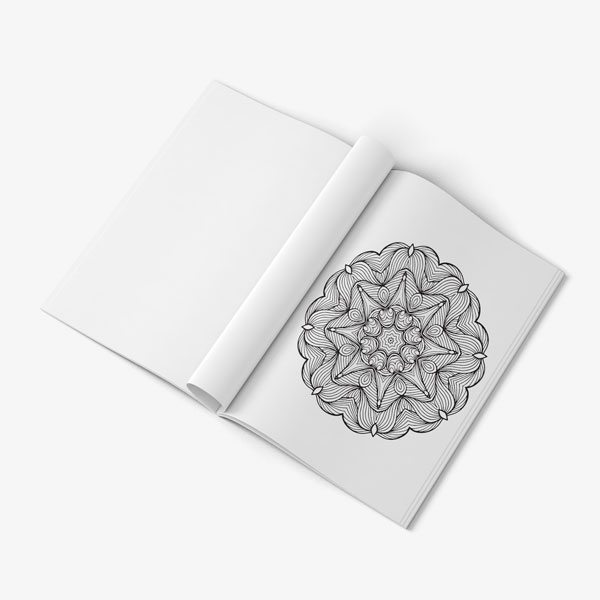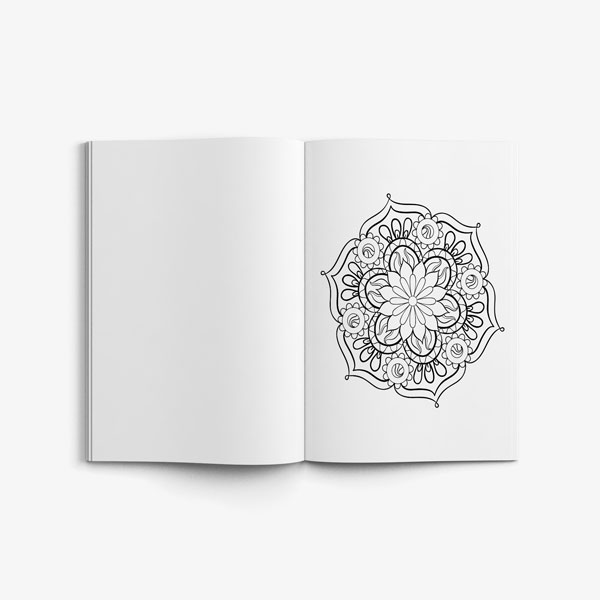 All mandalas are circular, but the circle may be within a square. Most have eight pattern repetitions, though some may have six or even four, and some larger mandalas may have ten or twelve repetitions. Mandalas are kaleidoscopic and usually abstract. If you start from the outside you move from complexity to unity, mirroring the path of the enlightened soul. If you start from the inside, you move from unity to complexity, mirroring the path of creation.
Coloring Mandalas Is Meditative
Coloring mandalas is a profoundly meditative practice. It helps you relax and focus on just one thing: coloring in the spaces. You don't have to think about your worries. All you have to think about is what color you are going to use next and where you are going to put it. Being in the present moment and paying attention to a simple task like coloring is the crucial key to mindfulness. This is what makes coloring so meditative.
The Repetitive Simplicity Of Mandalas
Coloring mandalas may be even more meditative than coloring other types of pictures and designs because of the repetitive simplicity of the mandala. You don't have to think or even work particularly hard to make decisions. All you have to do is color. Many people find that they feel relaxed and happy after coloring a mandala. If you begin a regular coloring practice with our mandala coloring books, you may see the short-term benefits turn into long-term benefits for your whole life.
Coloring Tips
You will need to use colored pencils or fine tip markers because crayons and other thick coloring tools may be too wide to be able to color the smallest details of the mandalas. You should put an extra sheet of paper under the picture you are working on to prevent bleed-through. The pictures are printed only on one side of each page so there is no chance of ink bleeding through and spoiling the picture on the back of the one you are working on. However, it is possible for ink to bleed all the way through the page and spoil the picture on the next page if you are not careful. This is why we recommend putting a blank piece of paper in between layers to protect your beautiful artwork.
GET YOURS TODAY
Coloring mandalas is a great way to relax and cultivate a mindfulness practice. Order your Mandala Coloring Book: Stress Relieving Designs Vol 1 today!
Coloring Book Details
Series: Mandala Coloring Book
8.5″ x 11″ (21.59 x 27.94 cm)
Paper: Black & White on White paper
Number of Pages: 82 pages
Number of Designs: 35
Publisher: Art Therapy Coloring
ISBN-13: 978-1944427276
ISBN-10: 1944427279