Intricate flower designs
With patterns ranging from Victorian to art deco to modern swirls, this adult coloring book will fill your time with wondrous simplicity. There are hummingbirds, floral swirls, ivy, and even blackberry vines intertwining throughout the pages. Set on black backgrounds and single sided, your artwork can be displayed in a classical fashion anywhere you choose, from your refrigerator to a framed masterpiece.
Many of these pieces are reminiscent of the finest wall papers in the world. With intricate and unique designs on each page, this coloring book is likely to last you a very long time and fill hours of your time with a meditative activity. You will more than likely love this book for all of its beautiful charm.
Flower Coloring Book For Adults
Digging into Flower Coloring Book for Adults, you will find a treasure trove of pieces that are perfect for the flower lover. The floral designs presented here range from centerpieces to almost mandala-like intricate floral designs. Ivy winds around the pages and throughout the book there are butterflies, hummingbirds, berries, roses, fleur-de-lises, ferns, parrots, and numerous other patterns that promise to bring out the colors you choose to use in them to life. This is a must-have coloring book for anyone who loves drawing and coloring. Recommended are coloring pencils or fine tipped markers.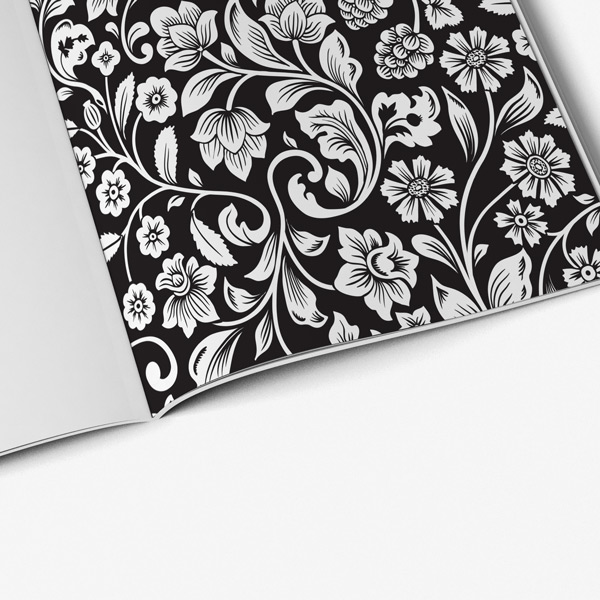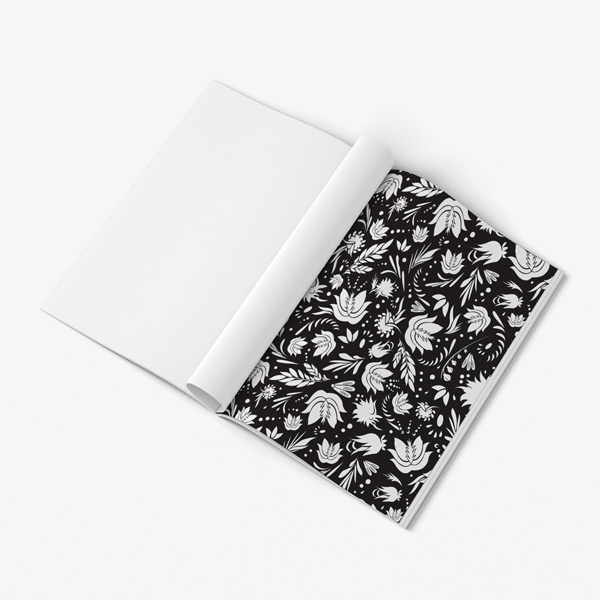 The first page of Flower Coloring Book for Adults is a wallpaper style pattern full of fleur-de-lises and ribbons. On the second page, you have a centered floral motif that highlights an almost mandala quality. The third page is an intricate pattern of repetitive flowers, both large and small. On the forth page you will find another wallpaper design filled with what could be asters or bachelor's buttons. On the fifth page, you have another centralized motif of a flower.
On the sixth and seventh pages of Flower Coloring Book for Adults are two more delicately designed floral wallpaper patterns of irises, tropical flowers, and ivy. On the eighth page is yet another centralized motif. On the ninth and tenth pages are two more wonderful and delicate floral patterns that you are certain to love. The tenth page, especially, is beautifully designed with a floral knot work pattern. The eleventh page is filled with parrots and a tropical background. The next two pages are filled with diamond patterned flowers; there are roses on the latter. On the fourteenth page is a floral heart pattern.
Flower Coloring Book for Adults is the perfect book for relaxing, reducing stress, and enjoying a bit of time to yourself. You will end up with gorgeous artwork that is worthy of any wall, and you will also benefit from having the chance to lower your tension and have a bit of a meditative practice. Discover the joys of coloring today with Flower Coloring Book for Adults!
GET YOURS TODAY
Get your flower coloring book with black background today!
Coloring Book Details
Series: Flower coloring book for adults
Size: 8.5″ x 11″ (21.59 x 27.94 cm)
Paper: Black & White on White paper
Number of Pages: 86 pages
Number of Designs: 35
Publisher: Art Therapy Coloring
ISBN-13: 978-1944427542
ISBN-10: 1944427546