Anti Stress Adult Coloring Books vs Kids Coloring Books
What is the difference between an Anti Stress Adult Coloring book and a Kids coloring Book?
When adult coloring books became popular, many people asked, "What makes adult coloring books different from children's coloring books?" Most adults wouldn't have considered buying a cartoon character coloring book from the grocery store for themselves and they didn't think that they would consider buying an adult "anti-stress coloring book" either. However, now many adults have changed their minds, because there has been a cultural shift in coloring. Coloring for adults is huge now!
Difference between adult coloring books and kids coloring books
What are Adult coloring books?
Adult coloring books are actually very different from children's coloring books. They are designed to appeal to adults. There typically aren't any cartoon characters in adult coloring books. Adult coloring books are usually geared towards relieving stress because they have intricate designs that challenge the fine motor skills and attention span of even the most detail-oriented adults. This makes adult coloring pages a fun challenge and something you can lose yourself in.
Anti Stress coloring books designed for adults often have more artistic designs that give you the satisfaction of making beautiful artwork. We have plenty of intricate mandalas and other designs that will calm your mind with their symmetry and elegance.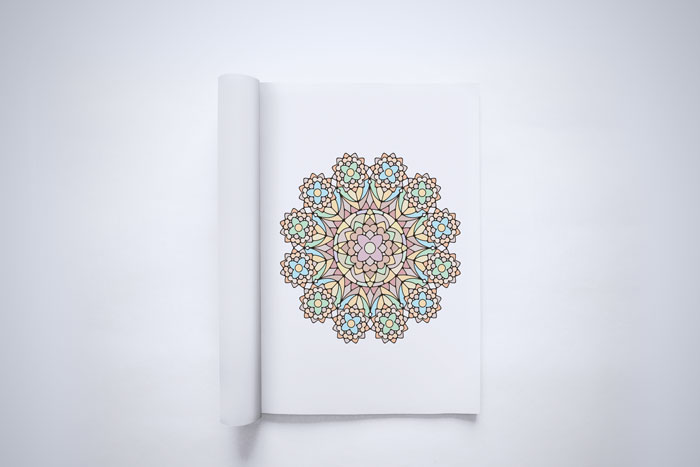 Our adult coloring books are designed to be worthy of framing and used for decorations in your own home, if you choose to do so. The artwork is beautiful to look at and brings your attention to it in the same way that the practice of coloring brings your attention to the page. There is absolutely nothing juvenile about the gorgeous designs you will find in our adult coloring books.
Children's coloring books
Children's coloring books, on the other hand, are much too simplistic for adults. They often feature cartoon characters and illustrations from the latest hit movies or television shows. Children have a lot of fun coloring in their coloring books, and they want you to hang up their coloring sheets to show off their artwork. The coloring books images are not usually inherently beautiful as the adult coloring book pages often are.
If you still think of coloring books as newsprint pages covered with cute little cartoon characters, you have not yet made the acquaintance of the many beautiful adult coloring books. Order one of our gorgeous coloring books today, or sign up for our email newsletter and we will send you a free adult coloring book of one of our anti stress coloring books so you can print out the pages and start coloring right away!