Large Print Coloring Book for Senior Citizens
This wonderful large print coloring book for seniors lets you unleash your creativity with abstract geometric designs, so you don't even have to worry about whether you are coloring pictures in with the "right" colors or not. The power is in your hands when you delve into this coloring book for seniors with your markers or colored pencils.
Coloring has been a favorite activity for the elderly and for caretakers for years, but some adult coloring books can be very frustrating when the pictures get too detailed and the colorist can't see well or control the pencil with very much precision.
At Art Therapy Coloring, we set out to design a seniors coloring book that would be easy to see and easy to color, but just as beautiful and rewarding as any intricate adult coloring book. It is basically the large print version of a regular adult coloring book, and it is perfect for people ages 55 and older.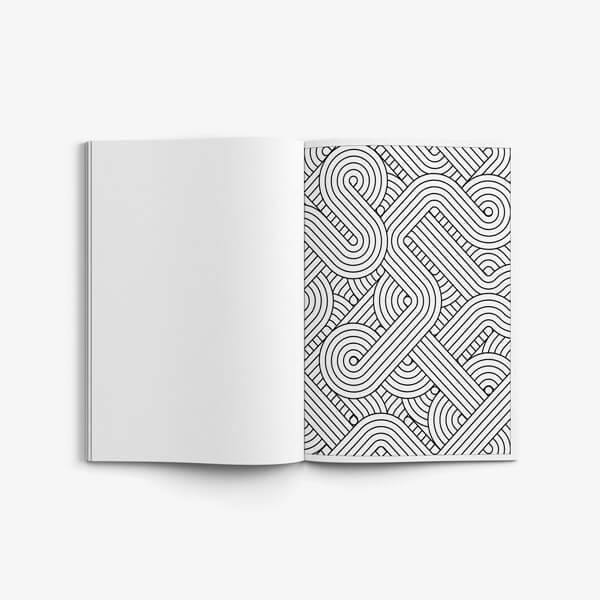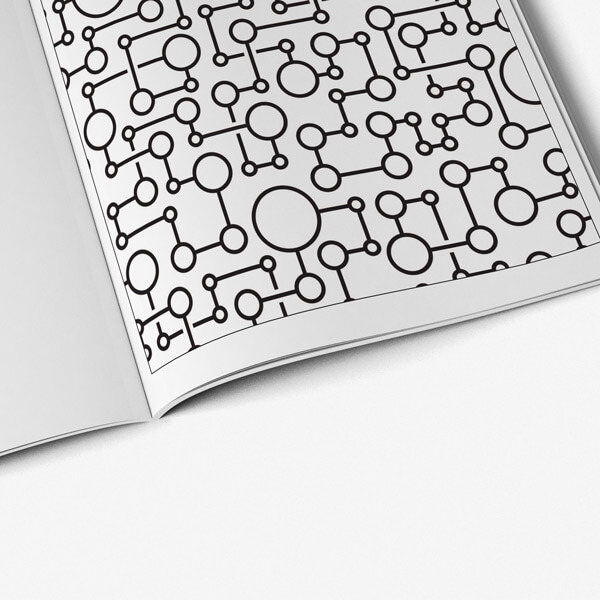 Coloring is great for dementia patients
Coloring is a wonderfully calming activity for dementia patients. When we color, we are connected to our childhood. Coloring is a favorite activity for children, but many people haven't colored since they left elementary school.
So the act of methodically filling in spaces with colors brings back memories of that age when we didn't have to worry about taking care of responsibilities or concerning ourselves with the events of the world. Coloring makes us feel nurtured, cared for, and calm. This is really important for dementia patients, who often are confused and stressed because they don't know what's going on.
Coloring may also help dementia patients remember more things. There have been studies done on information retention and coloring that show how coloring helps people retain information and access it more readily. There are also studies that connect coloring with meditation in terms of the effect that both have on the brain. Meditation actually causes your brain to gain more white matter and create more neural connections. Coloring may have the same effect on people. If coloring can calm and soothe dementia patients and also potentially increase brain function, it is one of the most powerful tools a caretaker can possibly have.
Coloring is a fun and rewarding activity
Even for senior citizens who do not have dementia or neurological problems, coloring is a really fun and rewarding activity. It is really fun to spend time with friends while coloring and creating artwork. Best of all, you end up with a beautiful picture that you can look at and enjoy for a long time to come!
GET YOURS TODAY
Get your copy of Coloring Book for Seniors: Geometric Designs Vol. 2!
Coloring Book Details
Series: Coloring Book For Seniors
Size: 8.5″ x 11″ (21.59 x 27.94 cm)
Paper: Black & White on White paper
Number of Pages: 86 pages
Number of Designs: 35
Publisher: Art Therapy Coloring
ISBN-13: 978-1944427382
ISBN-10: 1944427384