Anti Stress Coloring Book – Stress Relieving Designs Vol 2
Whether you are in the mood for something whimsical and uplifting to color, or something detailed and calming, there are many pages for you to enjoy in Stress Relieving Designs Vol 2.
In Stress Relieving Designs Vol 2, you get to relax and decrease your stress with 35 gorgeous, eye-catching designs from Art Therapy Coloring. You can dream with coloring sheets of hot air balloons and adventures, you can relax with calming geometric pattern repetitions, and you can put yourself into a meditative state with beautiful, intricate mandalas.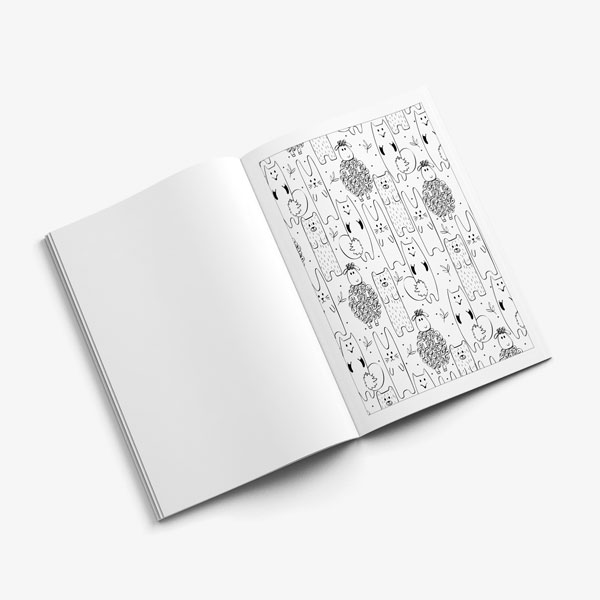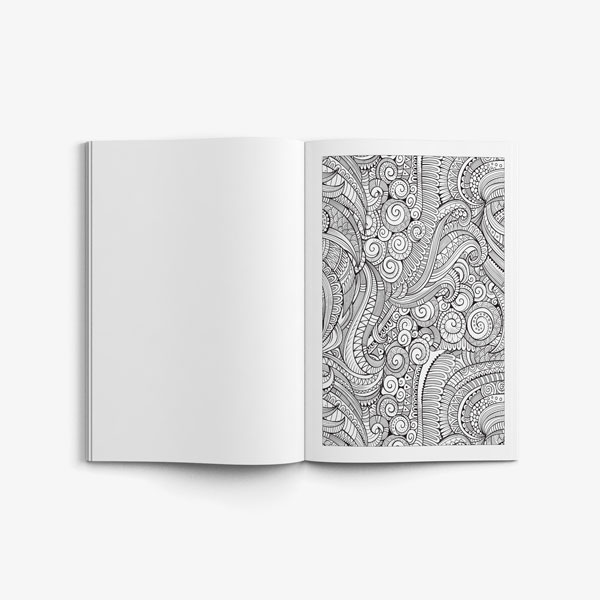 De-Stress with Zen Doodle Designs
Zen doodling has become a popular meditative form of art. Stress Relieving Designs Vol 2 features a variety of zen doodle patterns for you to enjoy and color. Did you know that you can get a lot of the same creative and meditative benefits from coloring a zen doodle as you can from making one yourself? If you don't feel up to the task of drawing one yourself, all you have to do is pull out your colored pencils, sit back, and delve into the intricate patterns that someone else has created for you.
Beautiful Stress Relieving Mandalas
Mandalas have been used for centuries as sacred art that connects us to our spiritual core and releases our creativity. Now you can take advantage of the benefits of mandala art yourself with the gorgeous mandala designs in Stress Relieving Designs Vol 2. Explore the connection between creativity and spirituality as you delve into these hypnotic pictures.
Whimsical Character Designs
There are an assortment of coloring pages in Stress Relieving Designs Vol 2 that include whimsical designs and charming animals that will make you laugh. Fall in love with our adorable sheep, bears, rabbits, foxes, and other sweet characters, have tea with cats, and go on adventures in hot air balloons.
Anti Stress Geometric Designs
Sometimes we need a simple, repeating pattern that is detailed but not complex to let our minds rest and let the colors really shine. Every few pages you will find geometric patterns that do exactly that. Let your own creativity take over with these designs!
Get Yours Today
If you are ready to start your coloring journey with an amazing coloring book that has beautiful designs, Anti-Stress Coloring Book: Stress Relieving Designs Vol 2 by Art Therapy Coloring is a great choice. All of our books are designed to offer a variety of designs so you don't tire of coloring the same thing over and over. Get yours today, and get your color on!
Coloring Book Details
Series: Anti-Stress Coloring Book
8.5″ x 11″ (21.59 x 27.94 cm)
Paper: Black & White on White paper
Number of Pages: 82 pages
Number of Designs: 35
Publisher: Art Therapy Coloring
ISBN-13: 978-1944427023
ISBN-10: 1944427023