Coloring book for teens – Christmas designs with a black background
Deck the halls with boughs of holly, and deck your coloring book with lots of fun and festive Christmas decorations! From snowflakes and bells to trees and presents, Christmas Coloring Book for Teens Vol. 1 has plenty of pictures to put you in the holiday spirit.
Get ready to hear the pearly sound of silver bells wafting through the air and the scent of cinnamon spice filling your nose, because Santa Clause is coming to town!
Christmas Coloring Book for Teens Vol. 1 is a special Black Background edition. The black background of the picture means that the picture is complete as soon as you finish coloring in the design, with no need to color in the entire background. In addition, the black background helps to prevent mistakes.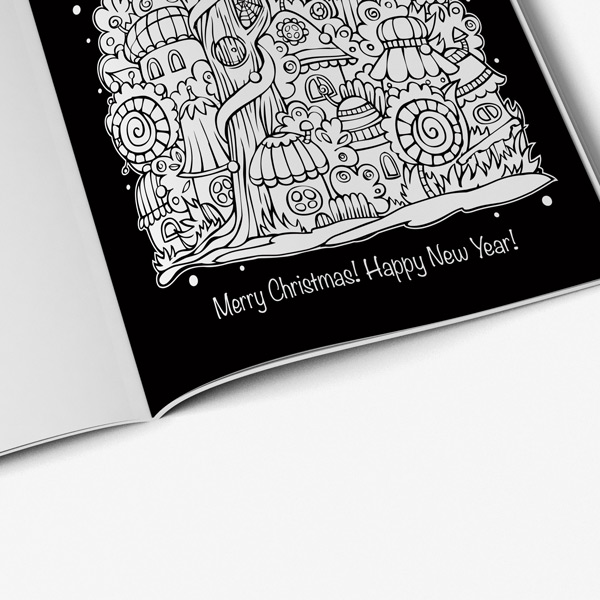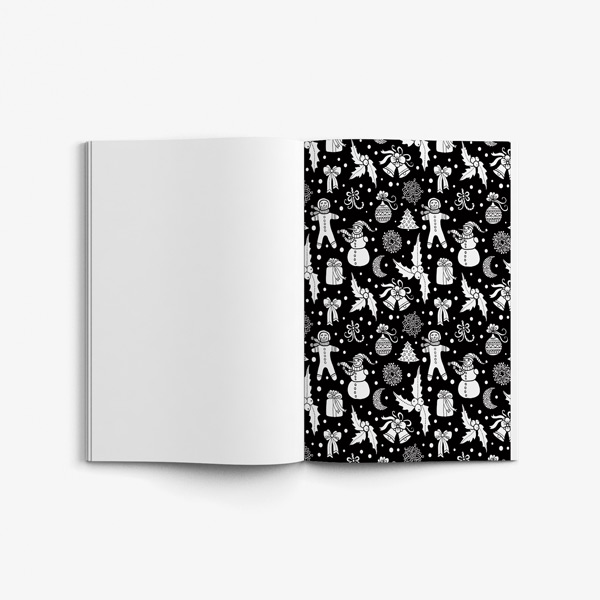 Coloring book for teens featuring black background designs
Every colorist knows how frustrating it can be to be nearly finished with a gorgeous page and then to have your pencil slip. You end up with a random spot of color outside the line, and no amount of erasing can take it off because that's just not how colored pencils work.
With a black background, you don't have to worry about accidentally coloring outside the lines, because if you do go outside the lines it will be on your black background and it will not matter.
With Christmas Coloring Book for Teens Vol. 1, you can enjoy the comforts of the holiday season while having a lot of fun at the same time. Try it out for yourself and discover the relaxing, meditative, therapeutic effects of coloring while delighting in the fact that it's beginning to look a lot like Christmas!
Coloring Book Details
Paperback: 90 pages
Publisher: Art Therapy Coloring (November 23, 2016)
Language: English
ISBN-10: 1944427899
ISBN-13: 978-1944427894
Product Dimensions: 8.5 x 0.2 x 11 inches