Happy Birthday Edition
Celebrate with the Happy Birthday Edition of our awesome stress relieving coloring books! This book is full of celebratory illustrations to color and to make your own. Whether you're in the mood for a groovy, retro style celebration, an adorable and modern birthday party picture, or a vintage picture complete with a charming bicycle, you are going to find great pictures to color in this book.
The Happy Birthday Edition is the perfect birthday gift for the color enthusiast in your life. Celebrate yours or someone else's birthday with this Happy Birthday Edition adult coloring book. It's also a fun book to lift your spirits even if it doesn't happen to be your birthday!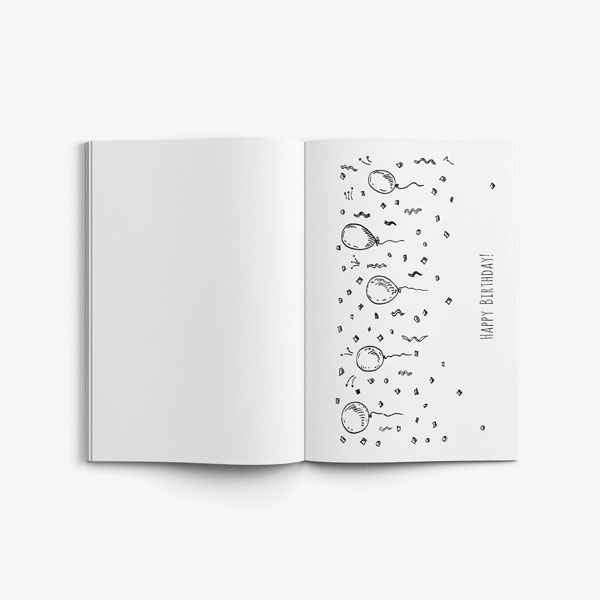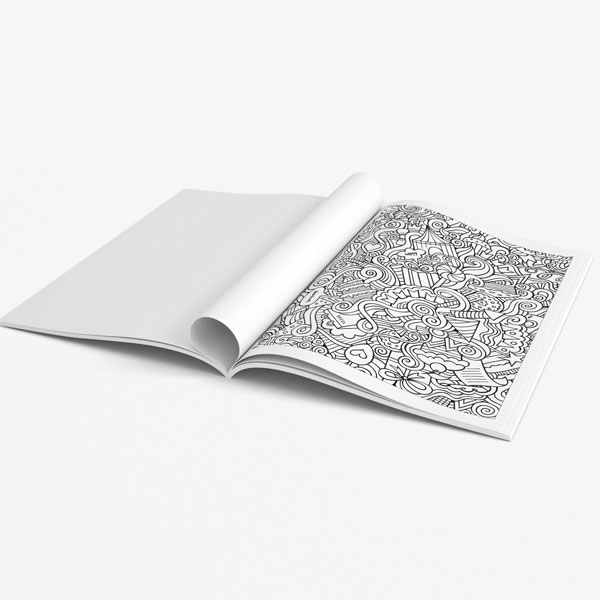 After all, coloring is about enjoying yourself and making yourself happy. And that is exactly what this coloring book does. So revel and bask in the joy of the Happy Birthday Edition and get your copy today!
How To Use This Coloring Book
Unlike the simpler coloring designs that are created for children to color, this adult coloring book has very small spaces and intricate details. Therefore, it is very important that you use a coloring tool that will let you get into those small spaces. From our own personal experience, we can tell you that crayons can be extremely frustrating for this task. It is much better to use colored pencils, fine tip markers, or even gel pens.
Coloring Tips
If you opt for markers or gel pens, you need to beware of ink bleeding. This high quality coloring book is printed with only one picture per page, where the back side of each coloring sheet is blank. Therefore, you don't need to worry about ink bleeding through and spoiling the picture on the back of the page. However, it is possible for ink to bleed through and stain the picture below it, especially if you color very heavily. We recommend that you put a piece of paper under the coloring page you are working on to protect the picture below it.
The Joy Of Coloring
Coloring is an incredibly relaxing and fun activity. It is something that many people have turned to instead of more traditional forms of meditation as a way to zen out and be present in the moment. Coloring helps many people to relax and to feel happier through the same emotional responses that meditation often creates as well.
Express Your Creativity
In addition to its meditative benefits, coloring does something more. When you color, you create a beautiful work of art. Beauty is healing to the human soul. Every time you do something creative, you are increasing your capacity to be creative and inspired in the future. When you color, you aren't just passing the time doing something fun – you are feeding your soul.
Get your copy
Most importantly, coloring is fun. You get to spend time coloring a beautiful piece of artwork any way you want. Give it a try today with the Anti-Stress Coloring Book: Happy Birthday Edition!
Coloring Book Details
Series: Anti-Stress Coloring Book
8.5″ x 11″ (21.59 x 27.94 cm)
Paper: Black & White on White paper
Number of Pages: 82 pages
Number of Designs: 35
Publisher: Art Therapy Coloring
ISBN-13: 978-1944427016
ISBN-10: 1944427015