Anti-Stress Coloring Book: Ocean Designs Vol 1
Imagine the feeling of sitting by the shore. The soothing sound of the waves lulls you, the warmth of the sun bakes your skin to a lovely tan, and the breeze lifts your hair and fills your lungs with fresh, oxygen-rich, salty sea air.
This coloring book can't literally take you there, but it can definitely give you some of the same relaxation.
The ocean is one of the great natural forces, and it has enchanted people ever since they could get close enough to hear the waves. It is the great abyss that both sustains life and threatens it. The ocean cools and refreshes, but it can also be turbulent and dangerous. There is a whole world of life under the surface that humans have barely explored. The ocean is deep, primal, titanic, and mysterious.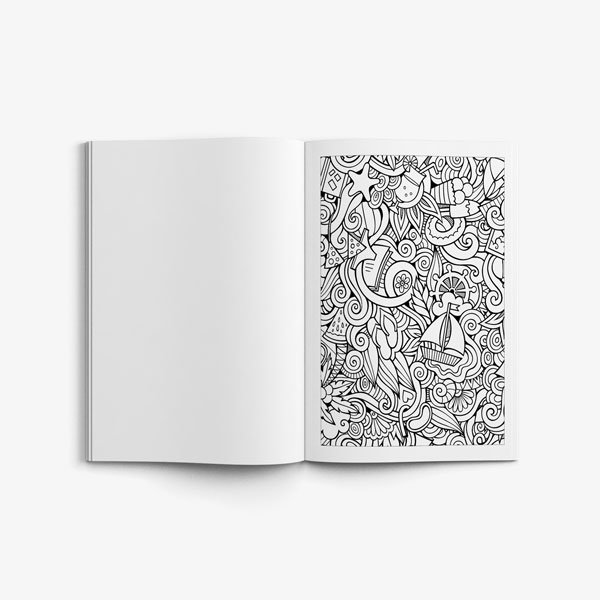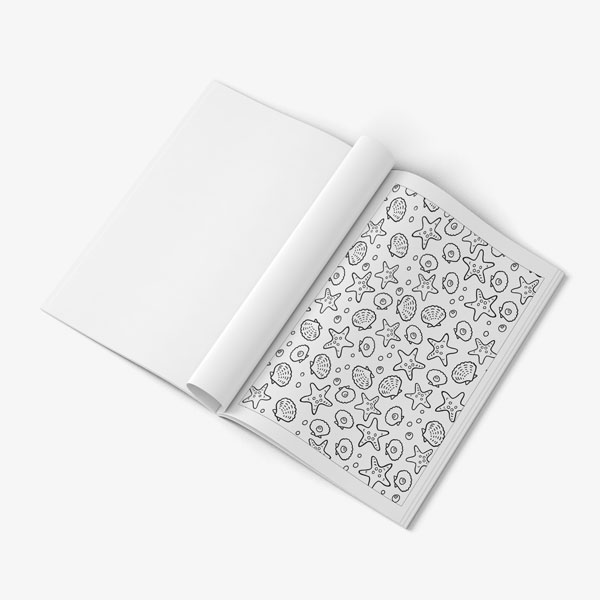 Explore The Amazing Ocean
We have recreated this spirit of awe with our ocean themed coloring book. There are coloring pages where you can explore the amazing wonders of the ocean and gaze upon sea horses, shells, and starfish. Some pages are dedicated to the attempts that humans have made to tame the sea, featuring anchors and sailboats. There are many pages where you can color the waves themselves, meditating on the mystery of the sea and its depths.
What Is The Best Technique For Coloring?
This is a question that many people ask, as they have not colored since childhood and are not sure how to get back into it. The real answer is that there is no right or wrong way to color. We recommend that you use colored pencils or fine tipped markers so that you can color the tiny details in our more intricate pages easily. If you use markers, you should put a piece of paper below the picture you are coloring so that the ink does not bleed onto the next picture. Other than that, have fun and set your imagination free!
What Are The Benefits Of Coloring?
When you color, you get the benefits of being able to relax and reduce your stress. You can focus on something other than your to-do list, your deadlines, or how you are going to pay your bills.
Coloring Is a Meditative Activity
Coloring is a very meditative practice. When you spend time doing something repetitive that requires your attention but does not require a lot of thinking, you are doing a meditative activity. This includes everything from knitting to doodling to coloring.
There have been many studies that have shown that coloring has a lot of the same benefits as meditation. They both help you to be present in the moment, slow down your respiration, and get your mind off the worries of everyday life. Studies have even shown that meditation builds new gray matter in the brain and helps you form new neural connections.
Get Yours Today!
Coloring isn't just fun, it's really good for your brain! Enjoy coloring an assortment of gorgeous pictures and do something great for your mental health at the same time. Order your copy of Ocean Designs Vol 1 today!
Coloring Book Details
Series: Anti-Stress Coloring Book
8.5″ x 11″ (21.59 x 27.94 cm)
Paper: Black & White on White paper
Number of Pages: 82 pages
Number of Designs: 35
Publisher: Art Therapy Coloring
ISBN-13: 978-1944427139
ISBN-10: 1944427139