Owl Designs Coloring Books Vol 1
Curl up with our owl designs coloring book and delve into these beautiful and whimsical pictures of our cutest feathered friends. Owls are adorable and precious, but also stately and majestic. The pictures in this coloring book reflect this reality. Whether we love tiny baby hoot owls or gorgeous snowy owls, one thing is for sure – owls fill our hearts with warm, fuzzy feelings.
In Owl Designs Vol 1, you can color cute little owl characters, elegant mandala-like owl designs, and much more. There are geometric patterns and abstract designs that are inspired by owls when you want to color something soothing and repetitive, without a lot of representational art. There are also detailed illustrations of owls, ranging from the whimsical to the elegant and realistic.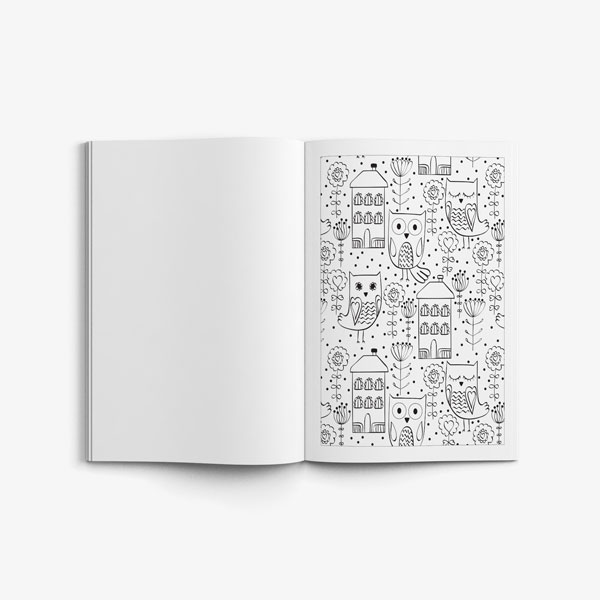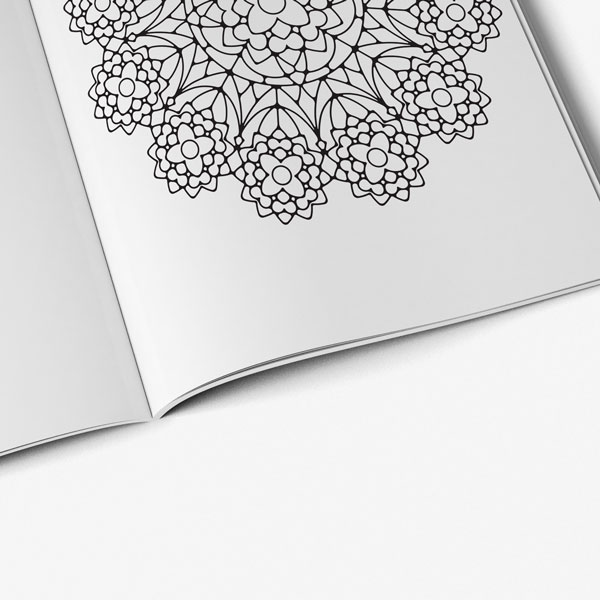 Different Artistic Styles And Ability Levels
As with all of our coloring books at Art Therapy Coloring, there are many different artistic styles and ability levels represented in this book, so there is something for everyone and the perfect picture for every mood. No matter what picture you choose to color first, you can be certain that these adorable owls will put a big smile on your face!
What Is So Great About Coloring?
First and foremost, coloring is a lot of fun. It reminds us of coloring when we were kids. We get to pull out brightly colored pencils, pens, or markers and play around with them. Nobody is going to tell you that you are coloring a page wrong or that owls aren't really purple and mauve. You can imagine whatever you want and make your coloring page be absolutely any way you choose.
There are many activities you can do that are fun. What is so great about coloring specifically? In multiple scientific studies, coloring has been shown to have a lot of the same physical and even neurological benefits as meditating. Coloring helps you calm down to reduce stress. It causes your brain to produce dopamine, which is a stress reducing and pleasure increasing hormone. Coloring can even lower your blood pressure!
Coloring As Meditation
Many people find coloring to be a fun and accessible way to get into meditation. Like conventional meditation, coloring forces you to be in the moment. You don't have a chance to think about anything else because all your attention is focused on selecting colors and staying in the lines. This is very similar to the meditative practice of focusing on your breath.
Practicing Mindfulness
Meditation can be difficult, especially for beginners. As soon as you try to sit in silence, your brain starts whirling and going crazy. When you color, the simple act of focusing on your coloring helps to keep your brain from going into overdrive. You get the benefits of practicing mindfulness and meditation, without the frustration of listening to the chaos inside your head.
Get yours today
If you are ready to have fun and do something good for yourself, order Owl Designs Vol 1 today and get started right away! We guarantee you'll love it.
Coloring Book Details
Series: Anti-Stress Coloring Book
8.5″ x 11″ (21.59 x 27.94 cm)
Paper: Black & White on White paper
Number of Pages: 82 pages
Number of Designs: 35
Publisher: Art Therapy Coloring
ISBN-13: 978-1944427146
ISBN-10: 1944427147