Anti stress coloring book with Native American Inspired Designs
The art of Native Americans is beautiful and unique. It draws on geometrical patterns and motifs from nature and is combined with a bold style and colors that are both earthy and bright. Native American art is popular as a style in itself and is culturally significant both for the tribes that created it and for all who appreciate its beauty throughout the world.
This book of Native American inspired designs seeks to honor the cultures of indigenous Americans as well as the forces of nature that Native Americans observe and revere. With designs inspired by tribes from both North and South America, across both continents, there are beautiful pictures for everyone to color.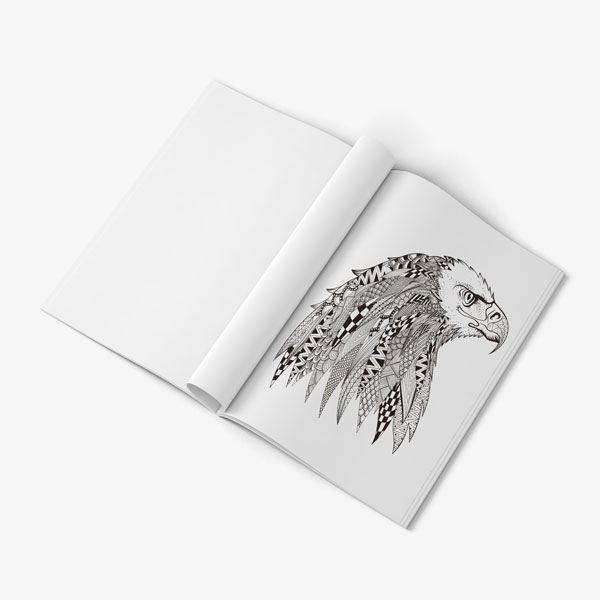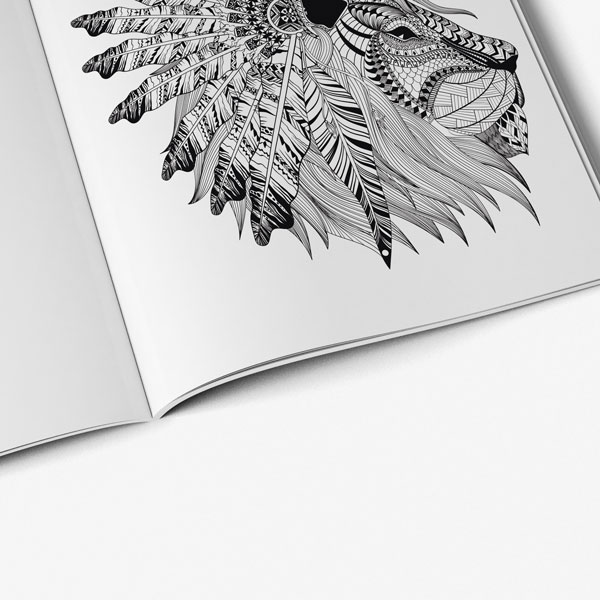 The Images In Native American Inspired Designs
This book has designs from tribes all over both American continents. It takes inspiration from pottery and headdress designs, blanket and weaving patterns, and animals that are important to Native American cultures. You will see eagles, deer, beavers, and owls, as well as dream catchers, totem poles, and much more.
You will enjoy pictures that range from simple and easy to color to complex and time-consuming to color. You can choose to spend days finishing one picture or have the quick gratification of coloring a simpler picture in a much shorter amount of time. This is a beautiful collection with designs for whatever artistic mood you happen to be in at the time.
Coloring For Peace And Wellness
Coloring is a great way to calm the mind, relax, and enjoy some time in a beautifully meditative activity. When you color, the emotional center of your brain quiets down. This lets you be present in the moment and engage in mindfulness, rather than having your brain be overrun by emotions. This is a perfect remedy for stress, which is especially important considering the unbelievably stressful lives that so many of us live in our modern world.
Get your copy
Whether you are Native American or simply appreciate the beautiful culture and art of Native Americans, you will love relaxing and creating gorgeous pictures with our Anti-Stress Coloring Book: Native American Inspired Designs. Order your copy today and start coloring immediately!
Coloring Book Details
Series: Anti-Stress Coloring Book
8.5″ x 11″ (21.59 x 27.94 cm)
Paper: Black & White on White paper
Number of Pages: 82 pages
Number of Designs: 35
Publisher: Art Therapy Coloring
ISBN-13: 1944427082
ISBN-10: 978-1944427085