Stress Relieving Designs Vol 3
Eliminate your stress and create beautiful artwork with Stress Relieving Designs Vol 3. This magical coloring book features 35 gorgeous illustrations, including geometric designs, zen doodles, mandalas, and more for you to enjoy and color with your favorite colored pencils or markers.
If you are looking for a great way to reduce stress and feel happier, the meditative practice of coloring is the perfect way to do that. Coloring makes the part of your brain that controls emotions calm down and relax. This is what makes it so stress relieving. Coloring takes you out of the turmoil of the day and lets you be calmly present in the moment.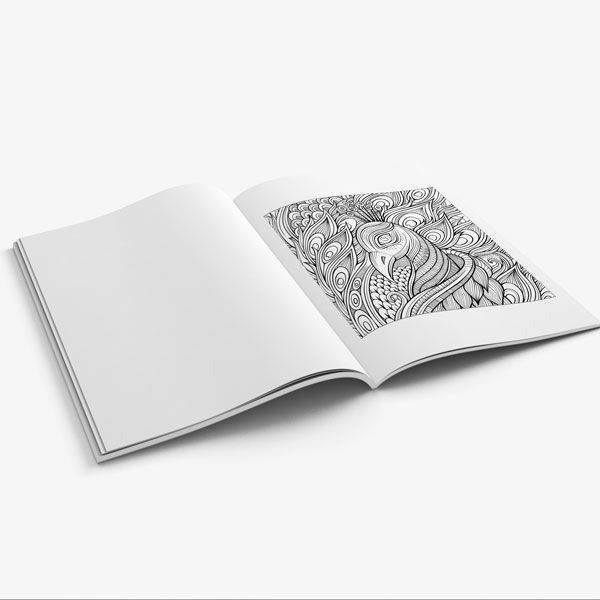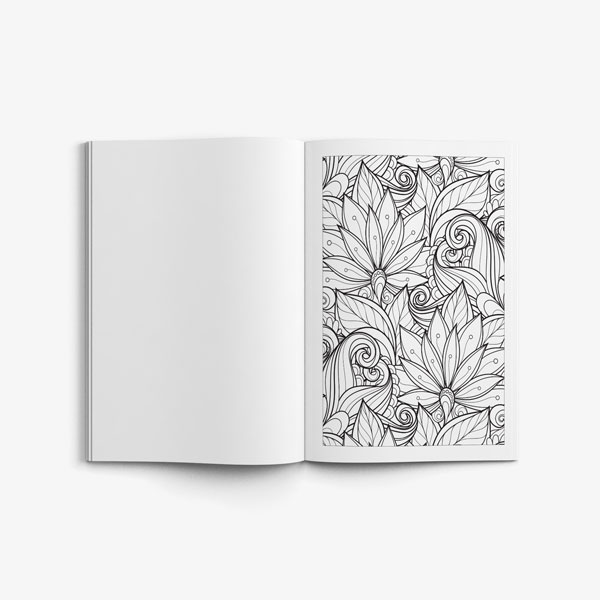 Coloring As A Meditation For Stress Relief
How is coloring like meditation? Doesn't meditation mean sitting on a cushion in total silence with your eyes closed and trying not to fall asleep? By that definition, coloring isn't very much like meditation at all. Meditation is actually a lot more about noticing what is happening in the present moment and separating oneself from both the past and the future than about sitting still with one's eyes closed.
It's well known that any form of meditation, whether it be sitting with your legs crossed, enjoying a yoga session, going out in nature, or coloring an anti stress coloring book, will likely have a noticeable improvement on your stress level. The effects are even more apparent with regular practice of meditation-like activities.
Coloring Allows You To Live In The Moment
Many studies have shown that coloring has a lot of the same benefits as meditation. It helps us calm down and it relieves the feeling of stress that so many of us feel in our daily lives. Coloring encourages us to slow down and to stop living at the frantic pace that society forces us into.
Coloring immerses you directly in the present moment because you are concerned with nothing but selecting your colors and filling in the little spaces in your coloring book. It helps you breathe more slowly, helps to lower your blood pressure, and can even help your body to relax.
Coloring And Therapy
Conventional art therapy is a practice where a licensed therapist guides clients to making art in order to work through problems that may be far too difficult to work through verbally. Conventional art therapy is a professional service that requires the guidance of someone who has an advanced degree in psychology.
Fortunately, there are many therapeutic things you can do for yourself that do not require the assistance of a professional. When you work on something creative, you affirm your own artistic merit and your own creativity. You give yourself permission to create something of your own and to pursue your own interests. You may even discover things about yourself that you would never have realized otherwise!
Get yours today
If you are ready to get an adult coloring book, Anti-Stress Coloring Book: Stress Relieving Designs Vol 3 is a great choice. Here at Art Therapy Coloring, we pride ourselves on the coloring books we offer. Whatever book you choose, you will be getting a coloring book with a variety of designs that will suit anyone's needs. It's time to get your color on!
Coloring Book Details
Series: Anti-Stress Coloring Book
8.5″ x 11″ (21.59 x 27.94 cm)
Paper: Black & White on White paper
Number of Pages: 82 pages
Number of Designs: 35
Publisher: Art Therapy Coloring
ISBN-13: 978-1944427047
ISBN-10: 194442704X