Anti-Stress coloring book for teens
This coloring book for teens is truly a must-have for any teen colorist who loves to color – or any young at heart colorist of any age! This coloring book is full of fashion and other fabulous designs.
You can color collage style designs that highlight the things we all love about fashion, entire coloring sheets devoted just to sales, and many geometric patterns that resemble fabric patterns to spark your creativity. You will also find feathers, dream catchers, and pictures of fashion models wearing cool clothing and hats.
Coloring Books For Teens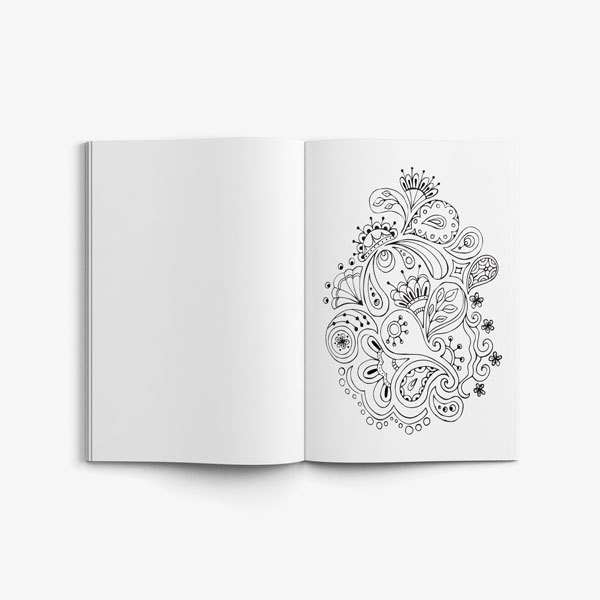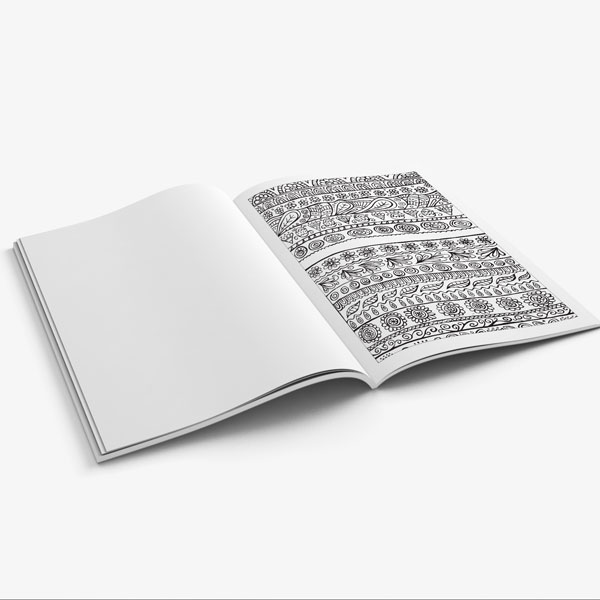 At Art Therapy Coloring, we believe that coloring is for everyone, not just for children. When we started selling coloring books for adults, we quickly realized that there were many young people who were buying adult coloring books, but they said that some of the designs in the adult coloring books didn't always appeal to their teenage tastes.
That was when we decided to create coloring books for teens, with all the beauty of the adult coloring books but with designs and themes that would be fun and exciting for teenagers.
Why Do We Color?
Coloring has become a popular activity, especially for young adults and teenagers. It is relaxing and meditative, so it puts you in a happy mood. People who color every single day often find that their moods are improved overall, as well. We've even seen some people successfully alleviate their mild depression and anxiety through daily coloring. Of course, you should always seek the help of a  professional if you have severe depression and anxiety.
Coloring Relaxes The Brain
When you color, the amygdala relaxes. This is the area of the brain that controls the "fight or flight" response. Your feelings of stress and fear are created by the amygdala. When you color, your brain relaxes and takes a break from worry and stress.
In addition, coloring boosts production of the hormone dopamine, which creates feelings of pleasure. So not only are you not feeling worried or fearful, but your brain is producing chemicals that actively make you feel good. Who knew that you could feel so good doing artwork?
Coloring For Creativity
Coloring is a great way to spark your creativity. Of course, it is not as creative as drawing something yourself and then coloring it, but looking at a blank page is very intimidating for many people. Everyone is creative, but many people have forgotten how to be creative and are afraid that they've lost the ability forever.
Coloring books help to boost creativity because they provide a safe space in which you can indulge your artistic desires. You don't have to worry about drawing a picture yourself. All you have to do is color in the picture that is already provided. No matter what you do, it's going to look great. This is the confidence boost that many people need to be able to start taking creative chances themselves.
GET YOURS TODAY
If you want to relax and stimulate your creativity or you simply just want to color, order your copy of Coloring Book For Teens: Stress Relieving Designs Vol 4 today and experience the wonderful world of coloring for yourself!
Coloring Book Details
Series: Coloring Book For Teens
8.5″ x 11″ (21.59 x 27.94 cm)
Paper: Black & White on White paper
Number of Pages: 82 pages
Number of Designs: 35
Publisher: Art Therapy Coloring
ISBN-13: 978-1944427191
ISBN-10: 1944427198