Anti-Stress Coloring Book with 50 designs
In this anti stress coloring book for adults, you will find arrangements of flowers, each one as unique as a snowflake, to color into beautiful bouquets. You can color mushroom fairy houses and charming country bird houses. You can lose yourself in realistic flower illustrations or repetitive geometric designs. Of course, there are mandalas galore to satisfy your meditative side. Unleash your creativity as you sit back and explore the beauty of color and design!
You will fall in love with the charming animal characters in this Adult Coloring Book. With styles ranging from elegant Victorian motifs, to bold floral images, to whimsical illustrations, there is something for everyone in this book! There are pictures to match whatever mood you might happen to be in. The artistic talent behind this anti-stress coloring book is impressive, and you will certainly enjoy it more and more as you embark on your coloring journey.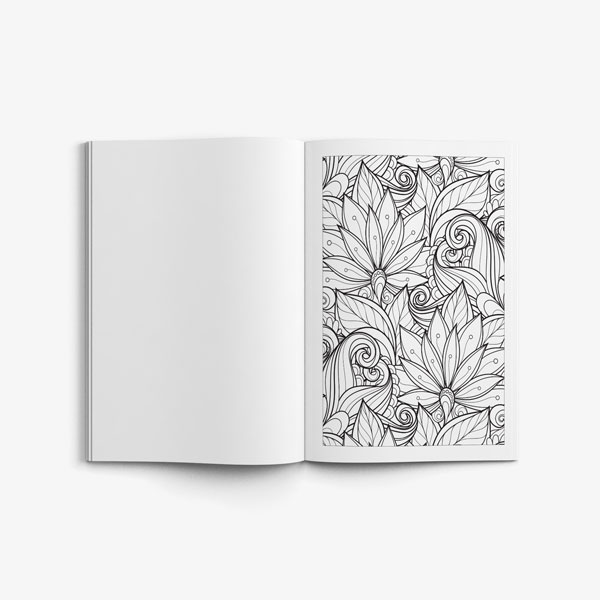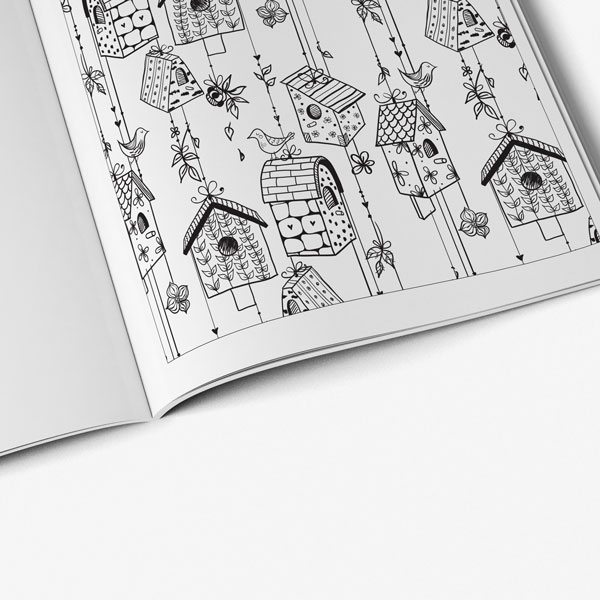 It is impossible to be stressed out when you are coloring your way through the swirls and curls in this 50 Anti-Stress Designs Adult Coloring Book. The beautiful pictures are sure to bring you joy, and the different artistic styles will keep you interested and engaged throughout the whole book. When you have finished coloring a geometric design, you can choose a beautiful animal picture or a calming mandala page to change things up a bit. In addition, there are delicate lace-like designs, bold illustrations of silly snails, beautiful butterflies, and many others to choose from.
Coloring has many benefits for your emotional and physical health. Coloring helps you calm down and combat stress. You will enjoy a greater sense of calm, not to mention the enjoyment you get from coloring a beautiful work of art. Coloring and other forms of active meditation have been shown to reduce blood pressure and help with other physical manifestations of stress. Coloring with our anti-stress coloring book is the perfect way to combat stress, increase the enjoyment of life, and take pride in making something beautiful, all at the same time. Give our Adult Coloring Book: 50 Anti-Stress Designs Vol 1 a try today!
Coloring Book Details
Series: Adult Coloring Book: 50 Anti-stress Designs
Paperback: 118 pages
Publisher: Art Therapy Coloring (November 14, 2015)
Language: English
ISBN-10: 1944427007
ISBN-13: 978-1944427009
Product Dimensions: 8.5 x 0.3 x 11 inches